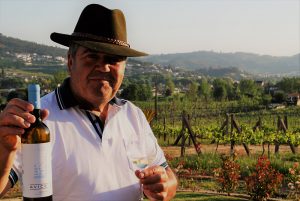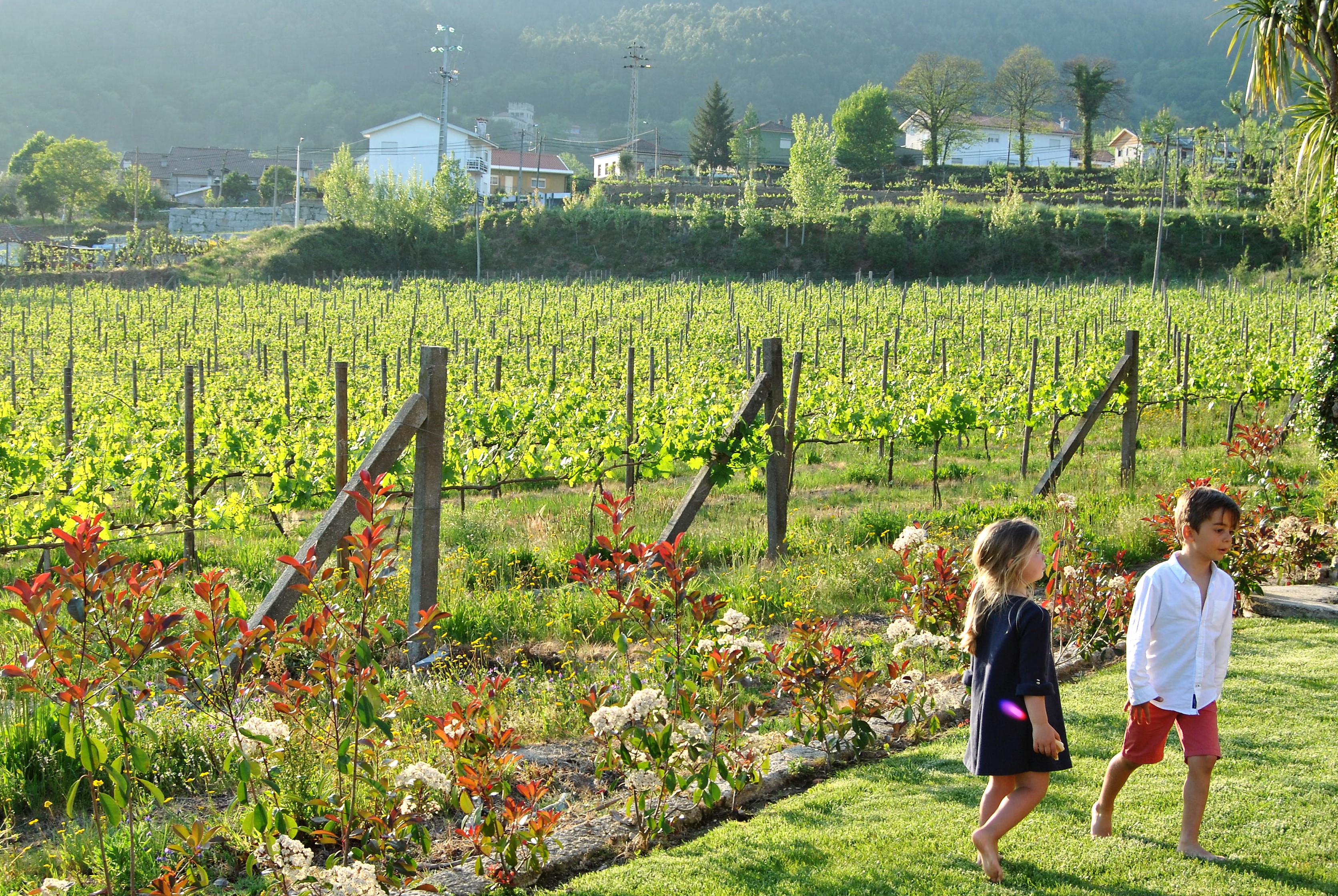 About Us
The company Cinco Quintas, as its name indicates, consists of five farms, all located near the city of Vizela - Portugal, a region that is known for producing good Vinho Verde, a wine with unique characteristics in the world.
The adventure started in 1987. Its founder, José Borges, has always been a passionate for agriculture and wine. The 20 hectares of vineyards were planted in a large part of the property, the soils are granite based and there are small differences in altitude and sun exposure which allowed us to choose which grape varieties would adapt better to the location of each plot. We use native grapes from our region; they were introduced here centuries ago by the different people who have passed through, however, the old farmers didn't have the techniques and knowledge that we have today, therefore, the grapes were selected by nature, which during centuries eliminated those who did not adapt and improved those that survived.
In 1990, José Borges built the winery and produced his first wine, a small quantity, but with a promising quality which would take him, years later, to present his wines to some of the most demanding consumers in the world. In 2014, with the help of an Enologist friend, Pedro Campos, we launched two wines, "Bairrinho" and "Avicella", with a conciliatory style of the traditions of his ancestors with the technology currently available.
The grapes are harvested to small boxes, destemmed, pressed in pneumatic presses and fermented in stainless steel vats. The freshness of our wines comes from the characteristics of the grapes, the granitic soils, but also from the mild temperatures due to the moderate influence of the Atlantic Ocean. Sandy soils of granitic origin tend to inculcate an aromatic profile of freshness and lightness to wines, we just have to make that extra effort so that every wine we put in the bottles reflects the characteristics of our land, our grapes and also, our traditions.
We like to think that much of the story is still to be written...
When our story begins
Our mission is to ensure that each bottle of Avicella wine reflects the unique characteristics of our land, our grapes and our traditions, resulting in a wine with a peculiar character and history which revives our best memories...